My parents officially closed on their new home two days ago. They have been living in it for a month now. I last visited on their first weekend here. It's been a long month. Some days are easier than others. It's depressing but hopeful at the same time. Nonetheless, my parents have done a great job of decorating their new home.
This is the first time my parents have lived in the city, and in a neighborhood, for almost thirty years. I think they will feel more at home when they get the yard looking better. They've been known for their beautiful yard for a decade now and this isn't quite cutting it yet.
My mom has wanted a wrap around front porch for years, and she finally has it.
Welcome home! (even though none of us will tell you it seems as such)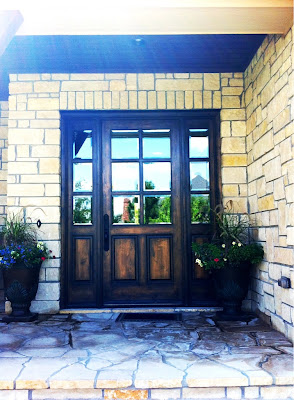 This living room is fabulous.
But the curtains are not ours! There is always more to be done.
The kitchen was a major selling point.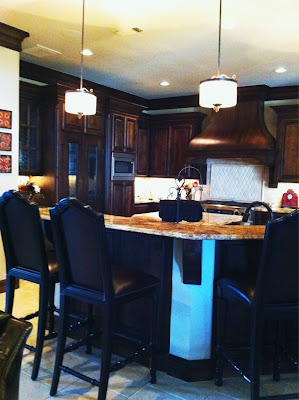 Mom is excited to have a gas range again.
Dad is loving the butlers pantry that serves as a wet bar and a coffee bar (on the other side) for him.
The dining room has a striking ceiling. The table and chairs were a set my mom had ordered for the old home just before the fire. The buffet is an antique she found while visiting me in Fort Worth.
Obviously, the common areas are turning out wonderfully. Next, I'll share with you the more private, but equally fantastic, areas of their new home. It's just been a month...my mom's hard work is definitely apparent. I don't think she ever wants to shop again.