Lastly, I'll share the 2nd story of my parents new home.
First is my mom's "office". It's simple but lovely at the same time.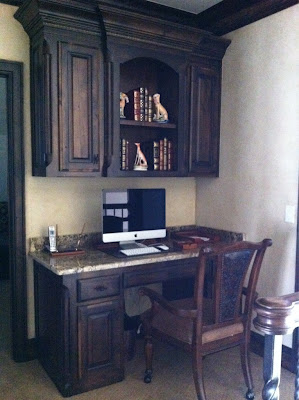 The guest bathroom has a familiar theme...black and white.
As well as the guest bedroom. I love this room--mostly because Mom copied my me on my own design ideas. :) Not really, we just have very similar taste!
This is the beginning of my room. I still await my Layla Grace headboard, my linens, king bed frame, and am on the lookout for some crystal lamps.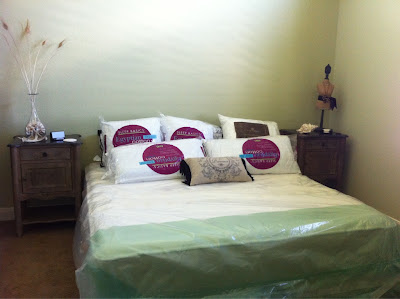 This will act as my dresser. I'm filling the shelves with antiqued wire baskets with linen.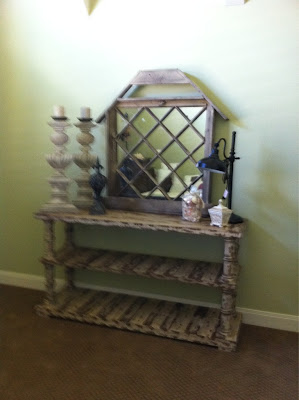 This is my bathroom. Like the bedroom, the walls are currently green. This is definitely going to change.
And the other part of my bathroom. I absolutely adore my French linen shower curtain!
This is the other "man cave". Eventually golf prints and decor will fill up this room--much like my parents old "den".
So after just one month, the only furniture my parents lack is my bed and chairs in the guest rooms. The little stuff is coming together too. I know my mom is certainly ready to get all the window treatments hung, and I think Dad just needs more time in the yard before he's convinced that it really is "home". I think it's obvious where I get my love for decorating though! Mom's got quite the knack (and Dad has certainly developed the taste as well).